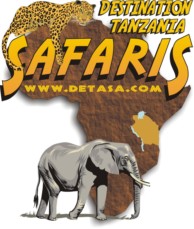 YOUR SAFARI SPECIALISTS IN TANZANIA!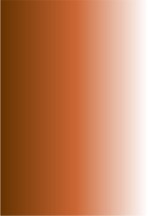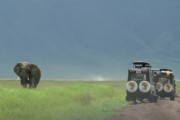 Designated as a World heritage site, Zanzibar is an archipelago of tropical islands nestled in the Indian Ocean. The two principal islands, Zanzibar and Pemba, plus the 50 or so surrounding smaller islands, are known affectionately as the "Spice Island", because of their history as producers of cloves and their position on the ancient spice routes.

Your exploration of Zanzibar takes you from pristine beaches to the narrow streets and bustling markets of Stone Town, its historic city. Scuba dive, snorkel, swim, or relax at your seaside cottage overlooking the azure waters of the Indian Ocean, and enjoy an intriguing tour of the cottage spice industries

Zanzibar's fascinating history and unique culture allows us to witness history in a modern world, offering tantalizing glimpses of a unique exoticism that makes this island seductive. Veiled women, white sailed dhows silhouetted against the sunset, and the ancient ruins of the Sultan's palace all convey a past exoticism of Arab, Swahili and Indian culture that defines Zanzibar as the Jewel of the Indian Ocean. A stroll down the narrow labyrinthine streets of Stone Town takes you back 150 years to when Zanzibar was the trading center of East Africa. One might catch a glimpse of the ornate latticework on a balcony, the intricacy of sun-warmed wood on a carved door, or the tumbling roofs of the spire of the Anglican Cathedral. Zanzibar is steeped in a history that few people consider when they think about East Africa.

Located in central in Zanzibar is the indigenous Jozani Forest Reserve, a diverse sea water habitat with some rare species such as the Red Colobus monkey and the Ader's duiker.

Zanzibar also has over 50 miles of coralline reef, jade Indian Ocean lagoons and white, sandy, palm-fringed beaches. The warm, clear-blue waters are a paradise for snorkeling and the International PADI standard facilities entice scuba-diving enthusiasts. Snorkelers and divers can see species of coral and a myriad of tropical fish species to indulge their passion. If snorkeling and diving are not your type of activities, you can participate in deep sea fishing, water sports, photography, or just relaxing on the secluded beaches of Zanzibar. If lucky, you might even have the whole beach to yourself!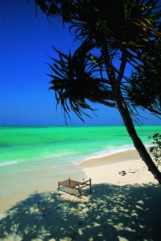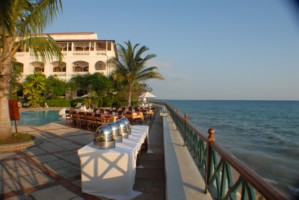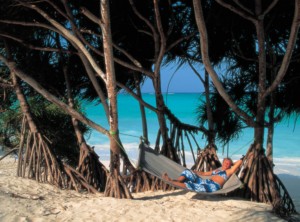 Zanzibar
"The Spice Island"
Zanzibar! The name conjures up images of pirates and explorers, palm-studded white sand beaches and smells of exotic spices. This peaceful island is a fascinating melting pot of Arabic, Indian and African cultures. It has emerged from a tempestuous past in its pivotal role as a trading center for spices, slaves and ivory.